This is my first time to watch football match in live, in the stadium.
The phenomenon is cool, and temperature high. You seldom got a chance shouting together with 25000 people else, but here you can achieve this objective.
About the match, i can't say i am enjoy it because the performance is bad. Sabah Selection obviously can't compete with QPR at all, so overall the match is boring and sleepy due to huge difference in professional football level.
Not matter how, i still will try to buy a ticket watch local League Match, maybe it will be much more interesting because they are compete in the same level.
Check it out the both team line up;
THE TEAMS
QPR
First-half
: Brian Murphy, Max Ehmer, Clint Hill, Anton Ferdinand, Michael Harriman, Michael Doughty, Park Ji-sung, Samba Diakite, Shaun Wright-Philipis, Bobby Zamora, Andy Johnson.
Second-half
: Radek Cerny, Fabio Da Silva, Nedum Onuoha, Matthew Connolly, Armand Traore, Jamie Mackie, Adel Taarabt, Hogan Ephraim, Jay Bothroyd, Djibril Cisse, Heidar Helguson.
SABAH SELECTION:
Irwan Jamil, Baihakki Khaiza, Robbie Gaspar, Pritam Singh, Octavianus Maniani,Tipus John, Nazrul Erwan, Ridi Arizal, Mafray Balang, Sabri Sahar, Bobby Gonzales.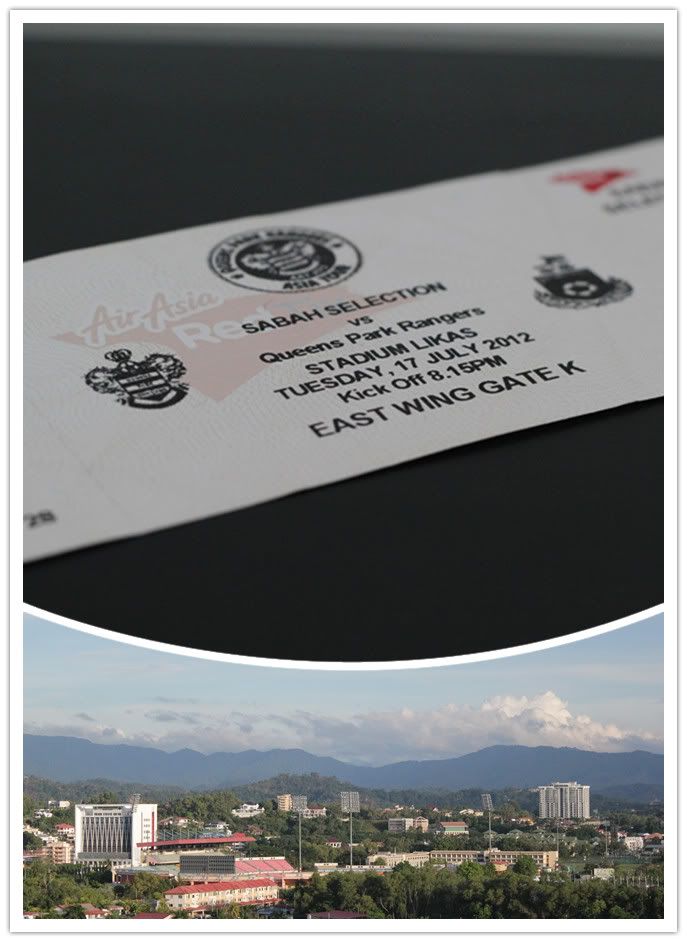 QPR! i am coming!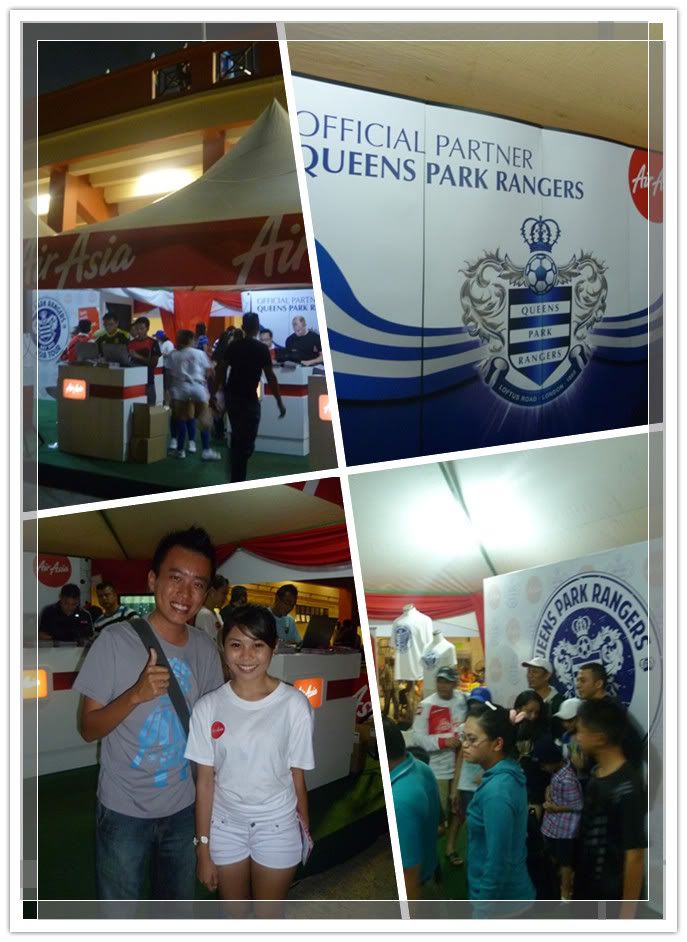 Check In AirAsia-QPR booth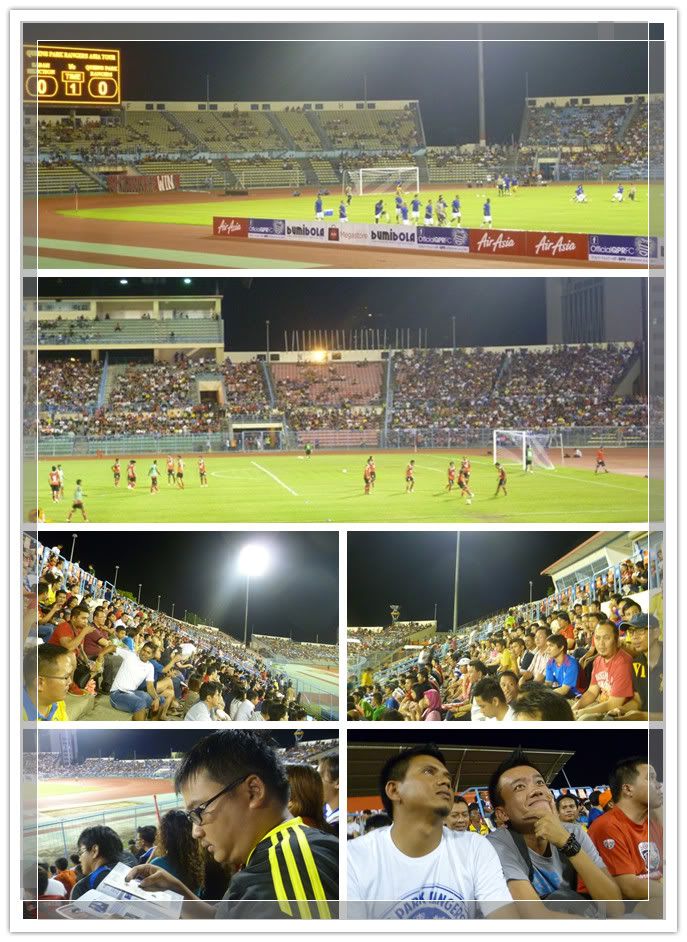 Awaiting the kick-off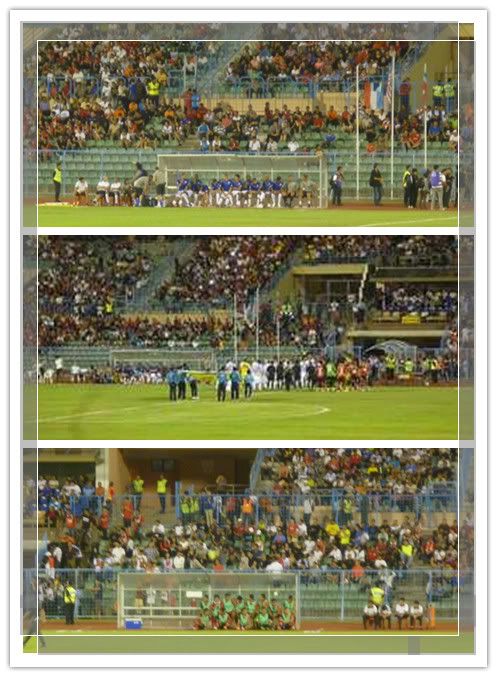 Substitution team
From 0-1 , develop until 0-5=.=
Bobby Zamora 8"
Heider Helguson 63"
Jay Bothroyd 69"
Djibril Cisse 73" and 81"


Nothing to say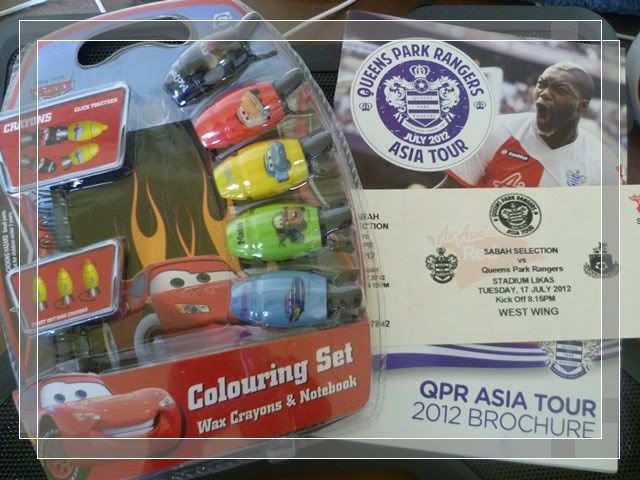 Free Gift from AirAsia booth after we key in personal details, lolx.