Last month, 20th July 2012
My boss car, given by his boss arrived KK at the morning.
He pass the key to us to play around with the new car. hehe.
Of course, he did request us do something for this car.
We need to buy rubber mat and sterling lock for the car.
This is just a simple task, but! he want us buy a rubber mat that without any smell. hohoho~ we got into trouble.
Luckily, i know where to find it, just the price might kinda expensive ba. (Rm 380 for one set, expensive? i don't car, my boss will pay the bill, haha)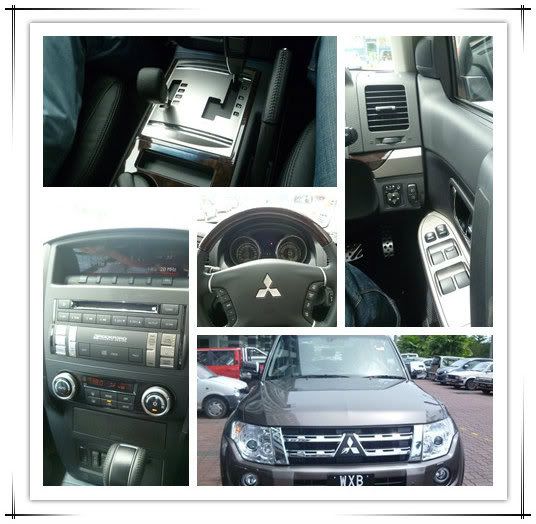 This is the car, cool?
Mitsubishi Pajero Official Details and Pricing in Malaysia
Hope in future, my boss get bored with his car, then he allow us to drive it out. oh yeah.