KUALA LUMPUR, Dec. 21 (Xinhua) -- Malaysia launched a new series of banknotes on Wednesday, which will begin circulation from mid-2012.
The new Malaysian Currency launched by Prime Minister Najib Razak includes 1 ringgit, 5 ringgit, 10 ringgit, 20 ringgit and 100 ringgit.
Early before, I myself was alert with the news that our bank notes will renew by next year.
But when i saw the images in 2nite news. i still feel excited and hoping for our new bank notes.
Because all of them are cool.
( hey, bank notes always cool ok)
Ok, dont talk so much, lets have a look on our brand new bank notes^^

Check it out;

Close view of RM 1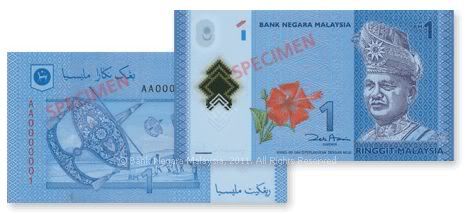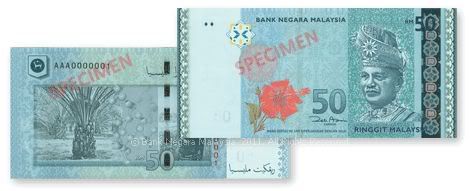 Close view of RM 100