What happen in our Country?
You can get beat in a crowd Fast Food Restaurant??!!
Want to know what happen? pls have a view on below youtube;
ok?! what you think?
1 sec; The Customer try to look for a fight?
2 sec; the customer "lady friend" say "sorry sorry" to the employees.
16 sec; the unfortunate customer punch by one of the employee.
18 sec; customer "kena" side kick by the same person.
24 sec; one blue shirt guy looks enjoy and smiling on the scene.
28 sec; THE END
According to facebook comment and forum photo i found;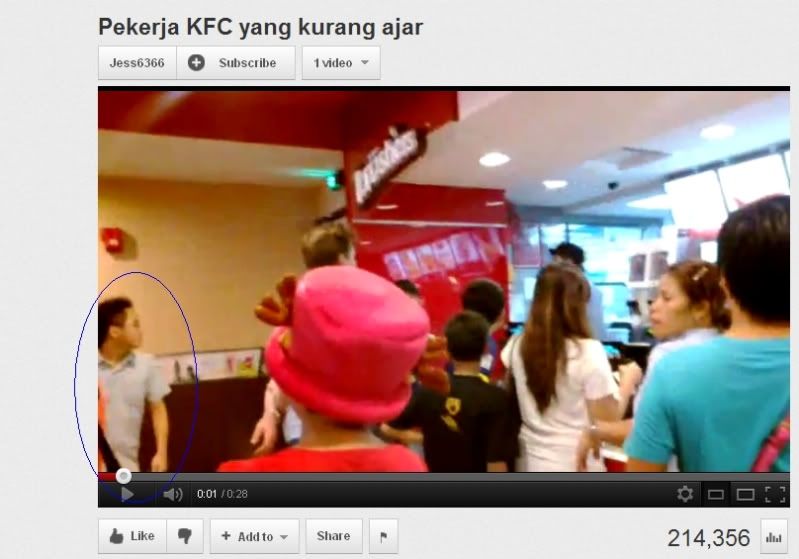 According KFC Malaysia FB; they are pending for investigation;
Below was the video
KFC assault victim denies provoking attack
;
Combination of 2 videos at KFC I-city incident;
According to CHINESE CARI FORUM
<< Click link for detail