Do you have any idea how excited i am, no one can imagine how the 2 last goals been done.
I am just like, shout for hell, jump like monkey, and open my eye stare on TV frozen.
They are brilliant, awesome and COOL~~~
Early of the second half, when Joey Barton (Queens Park Rangers) is shown the red card for fighting, i thought that this game going to finish soon.
Because no one can survive with 10man versus Man City full tune power right?
But end up, QPR score for second goal by Jamie Mackie (Queens Park Rangers) header from the centre of the box to the high centre of the goal.
You know what's my feeling that time? i just like.. OMG, Man City lousy man~~~~
The game was Man C 1: 2 QPR... (hopeless for champion=.=)
But, miracle happen after 90 mins , can u imagine that? 5 minutes extra time left, what you can do in 5 mins? brew one cup of coffee? post a status in facebook?
MAN CITY could score two GOALS in 5 minutes!!
2:2: Edin Dzeko (Manchester City) header from very close range to the centre of the goal.
3:3 :Sergio Agüero (Manchester City) right footed shot from the centre of the box to the bottom right corner.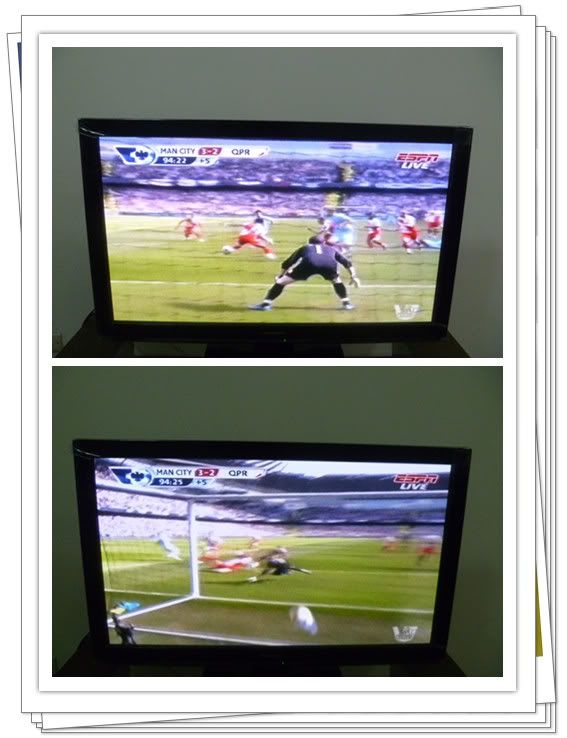 omg, aguero, u r just cool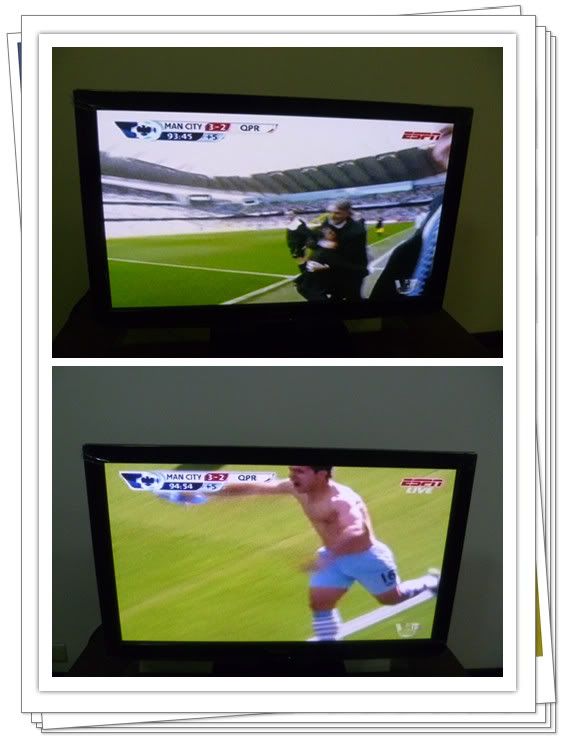 damn excited~!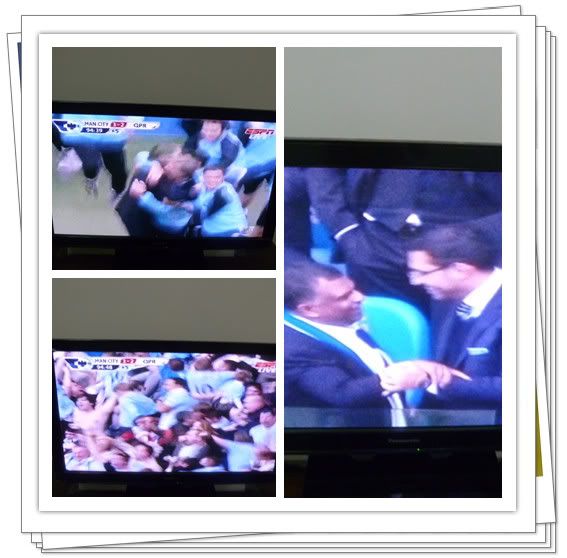 Malaysia AirAsia tycoon tony fernandes shake hand with Man city boss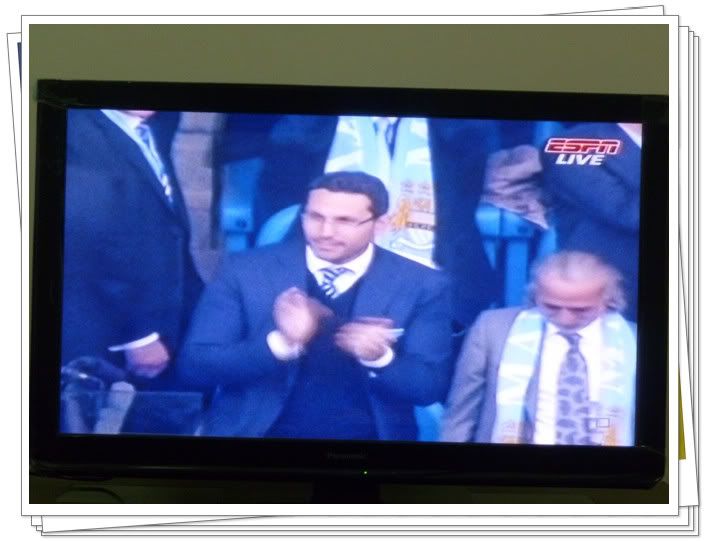 satisfied clap