In Sabah, we always travel via car.
All the so call "highway" at here, are so nice and "natural"
We hardly to find a place for food and pee-pee.
So, we need to drive, learn and remember the places.
I had my delicious Nasi Goreng Kampung at a road side Restaurant while on the way back to KK from Tambunan, very nice. Even my colleagues Raja also can't stand for it, request some from me, ngek ngek ngek~
I like reading, that's why i always get ready magazine, paper and book in car.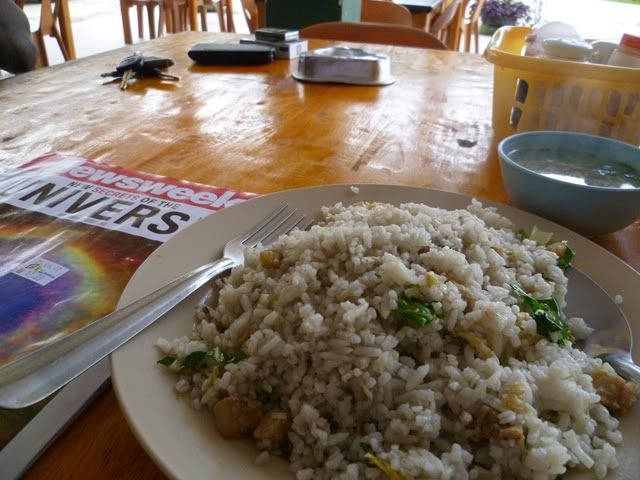 Today i have newsweek with my Village Fried Rice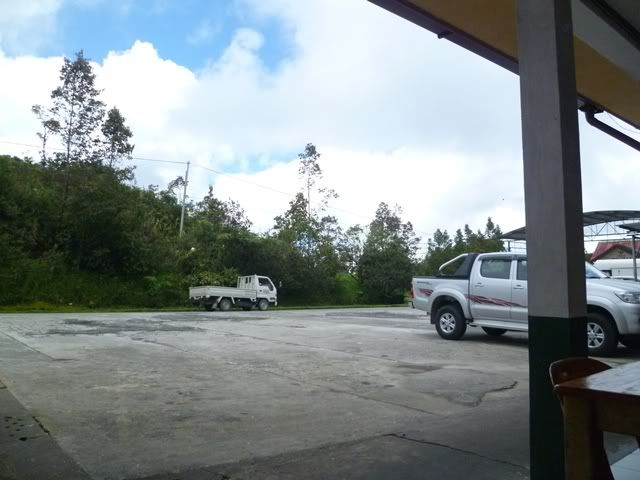 People touch and go here for food and toilet