Recently there are a survey fourth Malaysian Population and Family Survey, given us several answer for the above questions.
Quite interesting, check it out;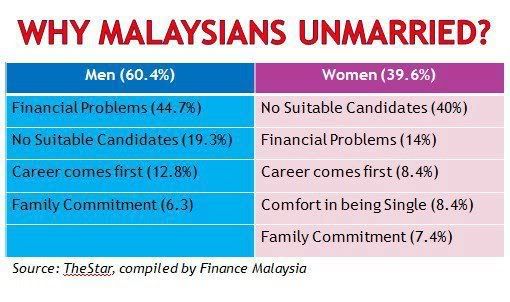 Source:
thestar paper
I personally agree that Unmarried Men mostly caused by Financial Problems, this is a Men common mindset and responsible attitude. How you take care your family with insufficient financial income situation ?
For a man, with constant income ( low or high), should affordable to marry and enjoy happy family life in terms of, he doesn't have a bad habit.
What kind of habit is bad? i think smoking, drinking alcohol, play-boy and gamble.
So, i am here advice all the guy, away from bad habit, for your bright future.
Take care~